10 tags
Where's my Cumberbatch cup?
When Star Trek came out in 2009 Burger King released four character glasses: Kirk, Spock, Uhura, and Nero. I managed to buy all of them before they sold out. Now I find out that Benedict Cumberbatch is in the new Star Trek only to come to realize that there are no glasses this time around! I want my Cumberbatch cup, gosh darnit! I would trade all four of my glasses for his. C'mon, Burger...
4 tags
4 tags
Dean and Sam are your family, Cas. Dean and Sam.
4 tags
7 tags
7 tags
3 tags
brisbydog: denimcladnightmare: I love flipping to a channel to watch a show and I catch the end of the previous show. I discover all sorts of new questions, like "What are Crixus and River Song doing on Arrow?" They are hanging out waiting for the time they can get some scenes with Captain Jack Harkness of course. I think the TARDIS dropped in on Starling City and no one was informed. They...
2 tags
If I have to watch a rerun of Supernatural, at least it's "LARP and the Real Girl".
6 tags
I love flipping to a channel to watch a show and I catch the end of the previous show. I discover all sorts of new questions, like "What are Crixus and River Song doing on Arrow?"
5 tags
I'm so socially awkward. Someone will flirt with me and I'll be all, watch me hit that picture of a knight in the crotch with this Chinese star.
8 tags
TLC
I'm going to need a little TLC to get through tonight's episode of Spartacus: Tissues, Liquor, Chinese food.
3 tags
Oh, self
I've been rewatching all the seasons of Spartacus in preparation of Friday's finale and at some point I started waiting for a particular scene only to realize "Oh, wait, that was in a fanfic."
4 tags
Thoughts on Spartacus finale
I just have this awful feeling that Agron is going to die in attempt at saving Spartacus' life. I don't know why I think that's what's going to happen but I do. For some reason I've got this image of Agron dieing in Spartacus' arms and saying the line that we hear in the preview for next week. Now I'm going to marathon every episode this week in...
12 tags
5 tags
1 tag
Our power went out five minutes before Supernatural. I'm just going to sit here in the dark. Playing Temple Run. Until my phone dies. Le sigh.
5 tags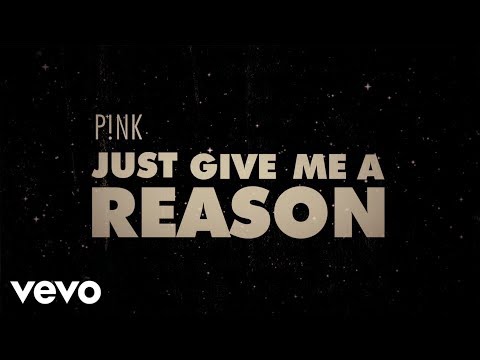 4 tags
3 tags
3 tags
Anonymous asked: I'm checking the Spartacus tag and now I'm watching a shitty SyFy movie THANK YOU THANKS A LOT omg it's so bad
3 tags
Oh, SyFy
When I leave the SyFy channel on all night I find little treasures. For instance, Manu Bennett is currently on my TV wielding what appears to be a sword made of aluminum foil. I would see if this was before or after Spartacus but I'm a little afraid of the answer. EDIT: HE HAS A CLOAK OF INVISIBILITY.
14 tags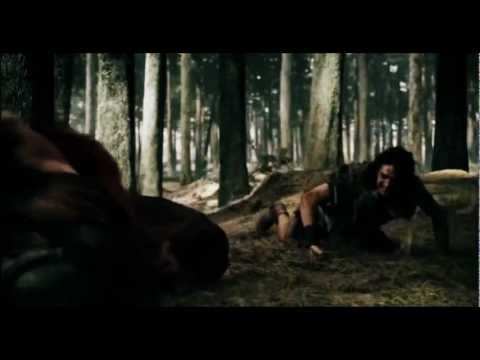 2 tags
My valentine's day is going to be spent with a box of chocolates and gladiator rebels.
3 tags
Oh, Dean
You're breaking my heart already and it's not even two minutes in.
1 tag
3 tags
4 tags
1 tag
3 tags
Aw, Sam and Dean have family again. He will be dead by the end of the episode. As a side note, that recap was kickass.
2 tags
2 tags
I am way too gleeful from Supernatural to be watching American Horror Story right now.
3 tags
That was the greatest episode I have ever seen of any show ever.
2 tags
Dean is the mother fucking princess.
1 tag
This is amaaaaaaaaaazing.
3 tags
I feel like I'm not going to be very good at this "live blogging" thing because I feel like, especially for this episode, all of my attention needs to be focused on the screen. (All this episode is going to be missing is Merlin.)
3 tags
I've already seen a Lord Of The Rings poster. This episode has been already made for me.
5 tags
No, but seriously. After watching that preview of Supernatural next week all I can picture is Merlin showing newly awakened Arthur all that's left of the time they used to live in. LARPing. (Then they meet up with the Winchesters and shenanigans happen.)
3 tags
Sam and Dean will always choose each other in the end.
2 tags
I feel like Misha and Jean Louis should have prepared for this eventuality. They should have known we don't sleep. We wait.
2 tags
MY COUNTDOWN CLOCK HAS STOPPED AT 1:03 NOOOOOO
2 tags
This hour seems to be taking longer than usual. I think Misha is messing with the space-time continuum.
3 tags
'Sup, Tumblr? Oh, just waiting around for GISHWHES to start? Cool story bro.
4 tags
A tiny thing.
One thing about tonight's episode of Supernatural pissed me off. During Sam's flashback when Amelia said "What? Haven't you ever seen a birthday cake before?" or some such, and Sam gave this look like "Well…" NO. NO, I SAY. There is NO WAY that Dean Winchester, the kid that stole Christmas presents from someone else's house so that his little...
4 tags
3 tags
2 tags
DallasCon Karaoke
Okay, here's the bits of songs I was able to capture: Save A Horse, Ride A Cowboy 500 Miles Eye Of The Tiger Blitzkrieg Bop Jump Around Carry On My Wayward Son (This is where I noticed my badge was gone and forgot to shut the camera off when I was trying to find it. Which I never did and y'know, still thanks douchey person for stealing it. :( ) Anyway you want it Wanted Dead Or...
4 tags
Oh, Kripke.
Pontiac, Illinois. You never change, do you? <3
4 tags
5 tags